Whole body training with Premium-Quality Rebounders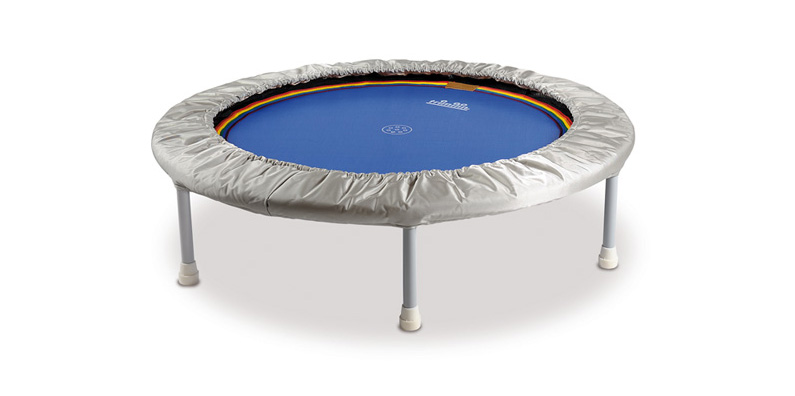 Exercise on the Trimilin is the best medicine 
stimulates the fat-burning
activates the metabolisms
activates the lymphatic system
promotes the purification of the body
invigorates the immune system
gentle to spine and jointsy
strengthens fascia and muscles
trains balance and coordination
reduces stress
prevents osteoporosis
Have fun, stay young with Trimilin training
The Trimilin rebounder helps you to escape the vicious cycle of 'excess weight – inactivity – even more weight' once and for all.
Start with a few minutes of bouncing or walking in place. Your stamina will increase noticeably after a short time. You can train longer and more intensive. And most of all this type of exercise is a great deal of fun!
For fitness training, body shaping and rehabilitation.

Cardiovascular training
Muscle-building
Endurance and fitness training
Strengthening connective tissues
Stimulate lymphatic system
Stimulate metabolism
Weight loss
Anti-Aging
Stress reduction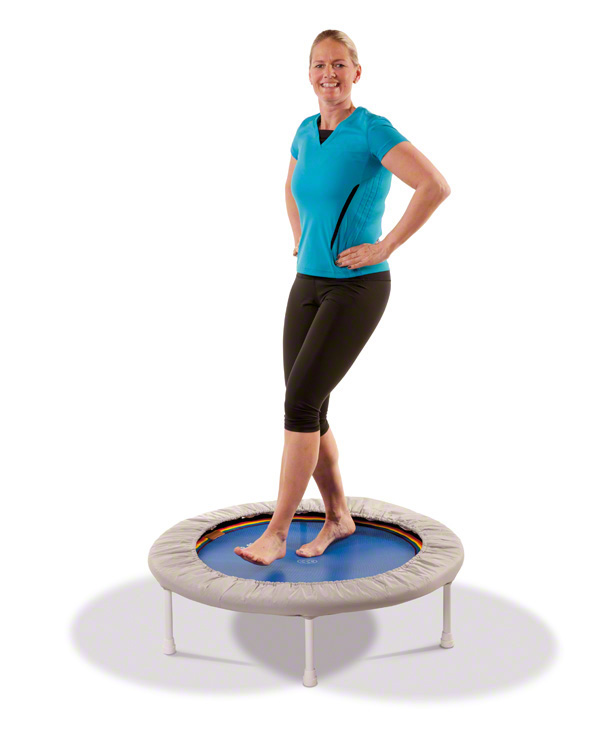 Trimilin quality control of coil springs and rubber cables
With Trimilin you are not limited to just one type of suspension system. Whether you love the superb dynamics of highly elastic coil springs or favour the softness and flexibility of rubber cable. Trimilin offers you the best of both systems.
The stretching properties and ultimate tensile strength of both coil springs and rubber cables are put to the acid test regularly.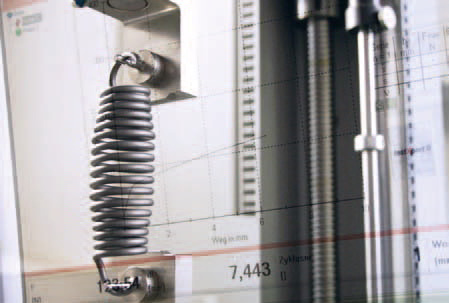 Trimilin rebounders with coil springs – soft and gentle to the back
Rebounders with coil springs are first choice for sporty-dynamic and dance exercises as well as for endurance training.
With springs the elastic mat provides a rather stable, sturdy support. It is first choice for rehabilitation of ankle,
knee and hip joints.
Trimilin rebounders with patented VARIO SYSTEM
Increase or reduce the tension of the trampoline according to your individual needs!
VARIO is a new suspension and tensioning system with 12 individual rubber cables.
This allows you to set the tension of the elastic mat to tighter or softer depending on your needs,
without having to replace cables or rubber rings.
Vario setup is easy to work with
"Imagine! I didn't even need the tensioning tool to put the mat in place, it was sooooo easy with these short cables and plastic cones.
I did 4 opposite ones first, letting the cables to be in the softest position so that they were not tense at all. Then I added the rest of the cables one by one, trying to work with opposite ones, too.
Because they can be adjusted in their positions so easily, I just pulled and pushed some of them until everything looked right. Then I tried to jump a little on the new mat, and based on how it felt I decided that I would keep things as they were: in the softest position.
It took about 30 minues to remove the old, almost broken, long cable and the old mat, but it was even faster to put the new system together.
Your engineers must be geniuses to have invented this setup. Let them know how happy I am with this rebounder, now with the short cables.
I really like this… and for me who was completely new to this setup, I needed only 30 minutes and I could do everything by hand.
How smooth and easy the whole process was!"
Péter K., Budapest